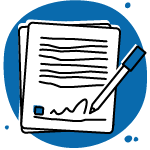 With the evictions moratorium ending at midnight on September 29, if you are still in dispute about a rent reduction due to COVID excessive hardship or are yet to request one, make sure you have notified your lessor, agent or provider, in writing, about your circumstances before the moratorium ends!!
During the  moratorium lessors, agents or providers cannot evict a tenant or resident for failure to pay rent if the failure related to the tenant suffering excessive hardship because of the COVID-19 emergency. Affected renters could also request a rent reduction (or deferral). These rent disputes will continue be resolved under the 'COVID regulations' even after the moratorium ends if the matter was raised beforehand. That's why it's important to make sure you have evidence of informing your lessor or agent.  
You need to let your lessor or agent know that you have suffered excessive hardship from COVID-19 and struggled to pay your full rent. This means that:
You, or a person under your care, suffers from COVID-19;
You have been subject to a quarantine direction;
Your place of employment, trade or business is closed or restricted, because of a public health direction
You have been self-isolating because you live with, or are the primary carer for, or you are vulnerable person;
There is a restriction on travel, imposed under a public health direction or other law, prevents me from working or returning home;
The COVID-19 emergency has prevented you form leaving or returning to Australia
AND
Your total income or the total income of all tenants or residents on the agreement was reduced by 25 percent or more, or,
The rent payable during the evictions moratorium period was more than 30 percent of your or the combined households total income.
In addition, we recommend that you send a Form 16a (COVID Dispute Resolution Request) to the Residential Tenancies Authority Form F16a before September 30.