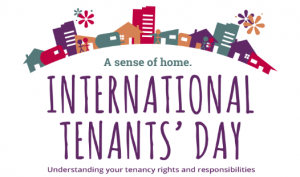 Happy International Tenants Day, a day of celebration and promotion of tenants' rights worldwide.
Last week the International Union of Tenants (IUT) held its triennial meeting of members in Vienna, with TQ represented by its CEO, Penny Carr.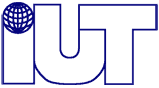 At the meeting the IUT committed itself to the pursuit and support of a number of principles for renters. The following is an excerpt of those.  Whilst many of the IUT's members are European, many from countries with big social housing sectors, the issues are equally important for Queensland renters. Let's hope we achieve some of these in the upcoming review:
Housing is not a commodity, it is a basic human right.
Do not let politics or power struggles get in the way of basic human housing needs.
No eviction without re-housing.
Everyone should have the right to live in healthy and safe housing.
Security of tenure should be guaranteed.
Tenure neutral policies in respect of taxation are crucial.
Let nobody freeze or suffer from the heat because they cannot afford heating or cooling energy bills
Rent negotiation benefits both landlords and tenants.
No luxury renovations as an excuse for increasing rents.
Stop skyrocketing rents.
Consider imposing rental caps where required or necessary.
Tenant participation in communities is essential.
Migration and climate changes may affect future housing needs, and planning is therefore needed.
Build housing suitable for its population needs, climate and culture.
Tenants' rights as consumers must be protected.
The International Union of Tenants (IUT) is a non-governmental, not-for-profit membership umbrella organisation for global tenants' organisations. It was founded in 1926 in Zürich, Switzerland. Since 1956 its head office has been located in Stockholm, Sweden with a representative office in Brussels since 2008. The organisation consists of 72 national and regional tenant organisations in 47 countries and is financed through membership fees. IUT is a non-party political organisation, working along democratic lines
The IUT's purpose is:
Promote the exchange of information and knowledge among its members,
Safeguard the interests of tenants and to promote affordable and decent rental housing across the world
IUT considers housing to be a fundamental human right in every society. Housing needs to be addressed locally, nationally and internationally. Affordable and sound housing is one of the safeguards for peace and security, a fundamental pillar in all democratic societies and necessary for labour mobility. Lack of affordable housing and homelessness are major ingredients in social exclusion.