Summary of changes for tenants and residents during COVID-19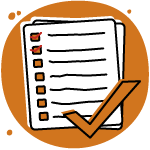 On the 29 March 2020 the National Cabinet agreed that states and territories would implement a moratorium on evictions for residential tenancies due to the impacts of COVID-19.
The Queensland Government has implemented measures through the Residential Tenancies and Rooming Accommodation (COVID-19 Emergency Response) Regulation 2020. Most changes commenced on the 24 April 2020, however the moratorium on evictions for tenants and residents suffering excessive hardship because of the COVID-19 emergency apply retrospectively to 29 March. The following is a summary of Queensland's changes.
For all tenancies and rooming accommodation:
Allowing tenants and residents (of rooming accommodation) to end their fixed term with capped lease break costs (one week) when:

their income has reduced by at least 75% and they have savings less than $5,000;
they can no longer safely occupy the premises due to domestic violence.

Allowing vulnerable tenants and residents to refuse physical entry for non-essential reasons, whist including an obligation for them to facilitate virtual inspections if a physical one cannot take place.
Relaxing owner obligations for routine repairs and inspections while maintaining regulatory obligations that ensure tenant and resident safety continue to apply.
Giving lessors and providers new powers to end fixed term tenancies during the lease if they wish to prepare the property for sale, (whether or not either party is in 'COVID hardship').
Retaining the ability for lessors and providers to apply directly to the Tribunal to end a lease early for hardship (i.e. conciliation is not required).
When tenants and residents meet a prescribed threshold of 'COVID hardship':
Requiring the parties to undertake conciliation:

to resolve disputes (including rent); and,
if the tenant or resident wants to end their lease in the Tribunal for hardship.

Protecting tenants and residents from eviction and tenancy database listings due to rent arrears caused by being in 'COVID-19 hardship'.
Preventing the use of without ground notices to leave by lessors and providers, extend fixed term tenancies due to expire during the COVID-19 emergency to at least 30 September 2020 unless the tenant requests a shorter term.
Requiring lessors and providers to only end leases with approved reasons.
So, what do we think?
There are good things in these COVID protections including that most extend to people living in rooming accommodation (e.g. boarding houses and some student accommodation), entries can be refused (with some exceptions) where tenants and residents are immune-compromised, and protections from database listings for COVID-related rent arrears.
However, we think there are gaps and significant inequities in these rules – see below – and they are a long way from what was expected. We intend to keep a close eye on them in the in the coming months, hopefully with your help, so we can raise and resolve them at the new Housing Security sub-committee.
The changes don't focus enough on the public health issue i.e. reducing unnecessary moves, and make renters' housing even more insecure because they:
Continue to allow evictions without any grounds if you don't fit the 'COVID hardship' criteria
Introduce a new ground for lessors to end a tenancy, even during a fixed term, because they intend to prepare the property for sale (with no need to be in COVID hardship). We think this lacks balance, is unnecessary and unfair. Lessors remain able to go directly to the Tribunal to end the agreement on grounds of excessive hardship (unlike tenants who must proceed through conciliation prior). We're concerned this ground might be used to end 'reduced rent' tenancies by stealth.
Tenants with hardship Issues
The changes allow for tenants to end their fixed term agreement with one week's compensation, though only for extreme financial hardship. Even then the criteria is so tight few, if any, will be able to use it.
That leaves tenants in COVID rental stress with two options – to seek an order in the Tribunal for an Excessive Hardship Termination (EHT) or negotiate a rent reduction. However the new rules require tenants seeking an EHT to proceed through conciliation first (rent debt mounting), unlike lessors who can still go straight to the Tribunal.
Rent reductions and disputes
Clearer guidelines are for determining rent disputes are needed. Tenants are up against it trying to negotiate rent reduction that will not leave them in rental stress, now or with future debt. Negotiation, even with the RTA's conciliation help, fails to acknowledge the power imbalance between tenants and lessors. Guidelines would incentivise negotiation because a final determination is predictable.
We're also worried with the timeframes for resolving disputes. Renters should be protected against spiralling debts due to processes that now require RTA DR prior to Tribunal action. If their request for a 'COVID hardship' rent reduction is upheld, it should be backdated to when they identified the issue, to protect them from long-term debt and poverty.
Sharehousing issues will be complicated with income assessments and thresholds taking into account everyone on the lease even if they are financially independent.
We think there are unresolved issues for international students who do not fit the 'COVID hardship' definition but are unable to travel back to Australia or need to return overseas.
We're asking you to share your COVID stories with us. We'll be setting up a form on our website, in the meantime private message us on Facebook and we'll give you a call. If you're a tenant or a resident personally affected and need help to understand your rights and responsibilities please call our advice number is 1300 744263.