Increasing numbers of elderly renters in regional areas are struggling to pay their rent particularly in areas around Bundaberg, Gympie, Moreton Bay and the Fraser Coast, according to the latest release of the Rental Vulnerability Index (RVI).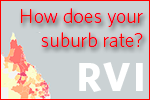 Tenants Queensland and City Futures Research Centre have released the Rental Vulnerability Index (RVI), as an indicator of rental vulnerability relative to social and economic pressures affecting Queensland renters.
This release highlights the availability of rental housing that is affordable on local incomes, social housing and marginal tenures such as boarding houses, as well as personal indicators including unemployment, low education, disability, single-parent households and both young and elderly renters.
The RVI identifies clusters of indicators to identify regions of 'rental vulnerability'.
Updated figures released today incorporating the 2016 census data show areas of Somerset, Gladstone and Mackay making it into Queensland's top 10 local government areas for rental vulnerability.
The data also shows that over the last five years, the proportion of older renters (over 65) has generally increased, with the highest proportions located in the regions.
Tenants Queensland CEO Penny Carr said some of the movement in rankings related to small fluctuations in populations and several postcode boundary changes.
She said the data highlighted that regional and remote parts of Queensland continue to indicate areas of highest rental vulnerability.
"This index is a timely reminder at the beginning of a new year that the elderly and low-income families in regional areas are struggling to pay their rent," said Ms Carr who runs Queensland's peak statewide tenant advisory service.
"The data is telling us that regional areas have a pressing need for services – such as tenant advice services – that give vulnerable households material assistance in dealing with housing problems.
"These places have high rates of unemployment, disability, low education and older people in rental housing.
"They also have high incidence of rental stress – even though median rents are low compared to Brisbane." [click to continue…]