The awards celebrate and recognise the wonderful gardens created and cared for by Queensland's public housing tenants.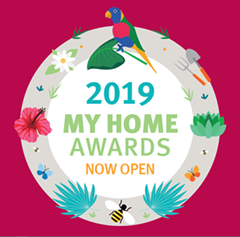 There are nine categories this year that cater for all types of gardens, whether that is a few pots on a balcony, to a communal garden shared by tenants. A new category has been added this year to recognise the gardeners in North Queensland affected by the monsoon and flooding earlier this year.
All entrants receive a gardening pack which includes a My Home Awards tote bag, produce bag, seed pack and planting guide.
Prize winners in each category will receive a hardware voucher or garden hamper to the value of:
$80 for first prize
$50 for runner up
$30 for highly commended.
Tenants can enter online at www.qld.gov.au/tenantconnect or pick up an entry form at their local Housing Service Centre.
Entries close on 9 September 2019.