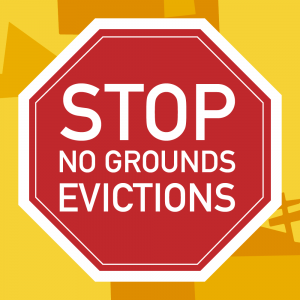 We all need a home that we can rely on. Without stability and security of tenure, people begin to live in a state of fear and uncertainty. 'No grounds' evictions can be used in retaliation against renters who stand up for their rights.
All of us need to know we won't get evicted if we haven't done anything wrong. Evicting individuals and families from their home without a good reason is not fair and it is not right.
The Make Renting Fair in Queensland Alliance is calling on the Queensland Government to abolish 'no cause' evictions and give all renters a chance at a stable and secure home.
They need your help to make their voices heard by government!
Your browser does not support iframes. Please visit https://makerentingfairqld.good.do/makerentingfairqld/action-evictions/