Do you worry about whether your lease will be renewed? Too scared to ask for repairs or raise other issues for fear of the consequences? We're encouraging you to tell your experiences to the Queensland government by making a submission to their Open Doors to Rental Reform strategy.  You can also fill in their survey. We think this is the way to go……..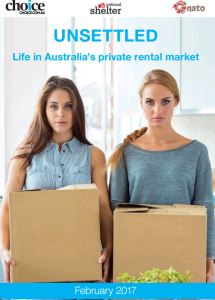 Give people the right to stay in their rental homes
People who rent their home should have the right to stay if they are doing the right thing.
Right now, renters can be asked to leave without being given any reason. This uproots families from their homes with little notice and sometimes on unfair grounds.
We need to change the laws to stop people from being evicted from their homes without any reason.
To Make Renting Fair in Queensland, we need to make sure there is a good reason within the law before a person is asked to leave their home. In other words, ensure we have Just Cause evictions.