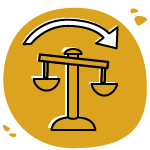 The Office of Fair Trading and the RTA have been looking into how real estate agents handle tenants' bond.  Earlier today the Attorney General and Minister for Justice, the Hon Yvette D'Ath, issued the following media release:
"A joint agency crackdown on real estate agents withholding tenants' bonds in Queensland has led to investigations against 13 agents, with a further 20 agents targeted for follow up inquiries, in the name of consumer protection.
The Office of Fair Trading (OFT) and the Residential Tenancies Authority (RTA) partnered for a joint compliance operation from January-April this year.
Attorney-General and Minister for Justice Yvette D'Ath said the operation was established in response to concerns that tenants' rights were being ignored by agents who weren't lodging bonds with the RTA within required timeframes.
"Bond money does not belong to a real estate agent and must be transferred to the RTA correctly and within legislated timeframes," Mrs D'Ath said.
"Most agents are doing the right thing; but it's important that tenants are treated fairly and legally, and I'm pleased to see action taken against non-compliant agencies," Mrs D'Ath said.
"This behaviour also impacts on the broader integrity of the industry and I know agents welcome such investigations so that all are not tarred with the same brush."
The OFT issued statutory notices to 54 real estate agencies across the state, requesting agents provide their rent roll information to the OFT. [click to continue…]