Increasing numbers of elderly renters in regional areas are struggling to pay their rent particularly in areas around Bundaberg, Gympie, Moreton Bay and the Fraser Coast, according to the latest release of the Rental Vulnerability Index (RVI).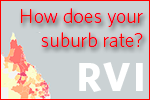 Tenants Queensland and City Futures Research Centre have released the Rental Vulnerability Index (RVI), as an indicator of rental vulnerability relative to social and economic pressures affecting Queensland renters.
This release highlights the availability of rental housing that is affordable on local incomes, social housing and marginal tenures such as boarding houses, as well as personal indicators including unemployment, low education, disability, single-parent households and both young and elderly renters.
The RVI identifies clusters of indicators to identify regions of 'rental vulnerability'.
Updated figures released today incorporating the 2016 census data show areas of Somerset, Gladstone and Mackay making it into Queensland's top 10 local government areas for rental vulnerability.
The data also shows that over the last five years, the proportion of older renters (over 65) has generally increased, with the highest proportions located in the regions.
Tenants Queensland CEO Penny Carr said some of the movement in rankings related to small fluctuations in populations and several postcode boundary changes.
She said the data highlighted that regional and remote parts of Queensland continue to indicate areas of highest rental vulnerability.
"This index is a timely reminder at the beginning of a new year that the elderly and low-income families in regional areas are struggling to pay their rent," said Ms Carr who runs Queensland's peak statewide tenant advisory service.
"The data is telling us that regional areas have a pressing need for services – such as tenant advice services – that give vulnerable households material assistance in dealing with housing problems.
"These places have high rates of unemployment, disability, low education and older people in rental housing.
"They also have high incidence of rental stress – even though median rents are low compared to Brisbane."
Across the board, low education is the most common indicator of rental vulnerability for those tenants facing rent stress in the regions and in the worst cases, at risk of homelessness.
University of New South Wales City Futures Research Centre Chief Investigator Dr Laurence Troy said there was a large body of research on the 'suburbanisation of disadvantage'.
"This is the phenomenon of high housing costs pushing out and shutting out, low-income and otherwise disadvantaged households from city centres," said Dr Troy.
"The RVI indicates that in Queensland this process is extending into a 'regionalisation of disadvantage'.
"We need to build up the economic and social capital of these places – so that they offer greater opportunities for the vulnerable households who are concentrated there – just as we need policies to increase affordable housing opportunities in our cities and regions."
The Queensland Statewide Tenant Advice and Referral Service (QSTARS) is a free independent tenant advisory program which provides all Queensland renters with high quality tenant advice to manage and sustain their tenancy.
For more information on QSTARS visit https://qstars.org.au/
To view the RVI visit: www.cityfutures.be.unsw.edu.au/cityviz/rental-vulnerability-index/.
-ENDS-
QUEENSLAND'S TOP 10 MOST VULNERABLE RENTAL LOCAL GOVERNMENT AREAS*
Bundaberg
South Burnett
Moreton Bay
Fraser Coast
Somerset
Gladstone
Gympie
Southern Downs
Mackay
Logan
This list has been composed based on the top 10% of postcodes for 2016, and then aggregated by Local Government Areas (LGAs).  This list reflects the LGAs with the most postcodes that appear in the top 10%.
About TQ
Tenants Queensland (TQ) is a specialist community legal centre that provides a free advice and referral service for residential tenants in Queensland through its flagship QSTARS program. TQ aims to protect and improve the rights of residential tenants in Queensland, particularly those who are economically or socially disadvantaged. For more information visit www.tenantsqld.org.au
About City Futures Research Centre
Based in the Faculty of the Built Environment at University of New South Wales, the City Futures Research Centre is a national leader in scholarly applied urban research. City Futures work spans the interrelated areas of urban planning, housing, health and well-being, design, urban development and social policy.
For more information contact: Merrett Pye, Altitude Public Relations, 0422 096 049
Caroline Thurlow, Altitude Public Relations, 0414 565 575