MEDIA RELEASE
15 June 2021
Queensland's tenancy experts describe State Budget a 'mixed bag' for Queensland renters.
While the increased investment in social housing in today's Queensland State Budget is a step in the right direction, Queensland renters continue to be forgotten as the state battles through a housing crisis.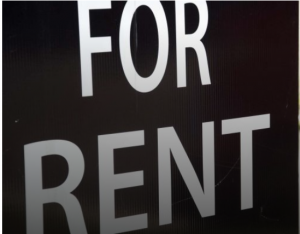 Since the beginning of the COVID19 pandemic, Tenants Queensland, the state's specialist tenancy service, has seen a significant increase in demand for advice and assistance from Queensland renters experiencing housing stresses.
Penny Carr, CEO of Tenants Queensland has welcomed today's budget announcement of increased funding for social housing but warned that stronger action is urgently needed by the State Government to support Queenslanders who rent their home.
"While the State Budget's investment of $1.9 billion in social housing is welcome news and will go some way towards easing Queensland's growing housing crisis, it does very little to support the 1.8 million Queenslanders who rent their homes," Ms Carr said.
"Across Queensland rent prices continue to increase, renting is becoming less secure, buying a first home continues to grow further out of reach and the Federal Government is all but missing on the issue of housing.
"These factors have combined to create a rental crisis with renting in Queensland having never been more difficult.
"That is why it is disappointing the State Budget failed to include any commitments to advance the government's tenancy law reform agenda, which would go some way to ease the unprecedented pressure on Queensland families who rent.
Ms Carr said Queensland renters have the deck stacked against them in favour of big developers and the real estate industry.
"It's well past time that the State Government stepped in to create a more even playing field that give battling Queenslanders more stability and security while they rent.
"The demand for Tenants Queensland advice and legal services will continue to be high given there is already considerable unmet demand, however, we will continue to find practical ways to support Queensland renting families.
"That's why we will continue to campaign as part of the Make Renting Fair Queensland coalition, because we know that unless we make it fairer for Queensland families who rent, we will keep seeing this demand and Queensland families struggling to find somewhere to live."
Ms Carr acknowledged the continued support and funding in the Budget for housing support services for families experiencing domestic and family violence.
"We look forward to continuing discussions with our Queensland Housing Minister, Leeanne Enoch to build on this funding for social housing to ensure Queensland families have tenancy laws that are safe, fair and certain," Ms Carr said.
ENDS.
Media contact:          Penny Carr, Tenants Queensland, 0418 747 921
                                        David Melloy, Tenants Queensland, 0437 631 788